Understanding Organisations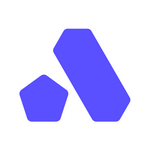 Updated by Aphex Product Team
Aphex is structured into projects, which in turn belong to Organisations. Aphex users can be members of any number of Projects or Organisations. Access and permissions are controlled by the administrators of these Projects or Organisations.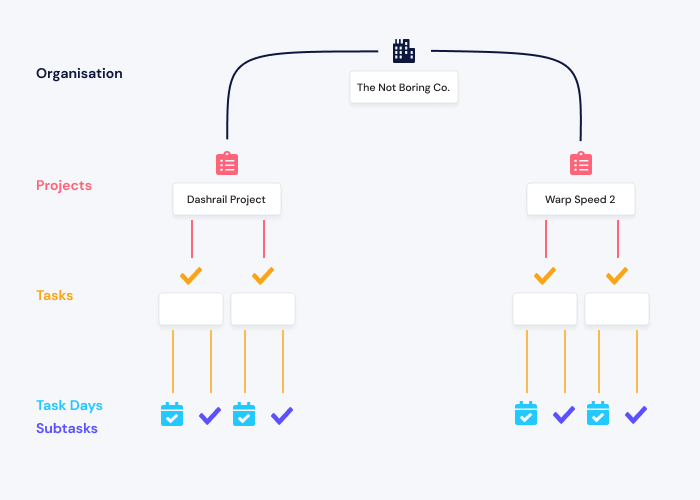 Your Aphex home page will show any Organisations and Projects that you have access to. So, if you are a member of 3 projects in Organisation A you will see Organisation A and the 3 Projects in Aphex even if there are many more projects held in Organisation A.
Joining an Organisation
Users must be invited by an existing member to join an Organisation. This can be done by adding the user to any project in the Organisation or adding the user with a specific Organisation role.
Organisation Ownership
In Aphex, Organisations are the controllers of;
Projects
Projects
Creating New Projects in an Organisation
Any Organisation members can create projects within the organisation as in Aphex there are no limits to the number of projects on any plan.
To create a new Project, start from the Aphex Home Page. From here, select the Organisation that you wish to create a project within and select, 'New Project'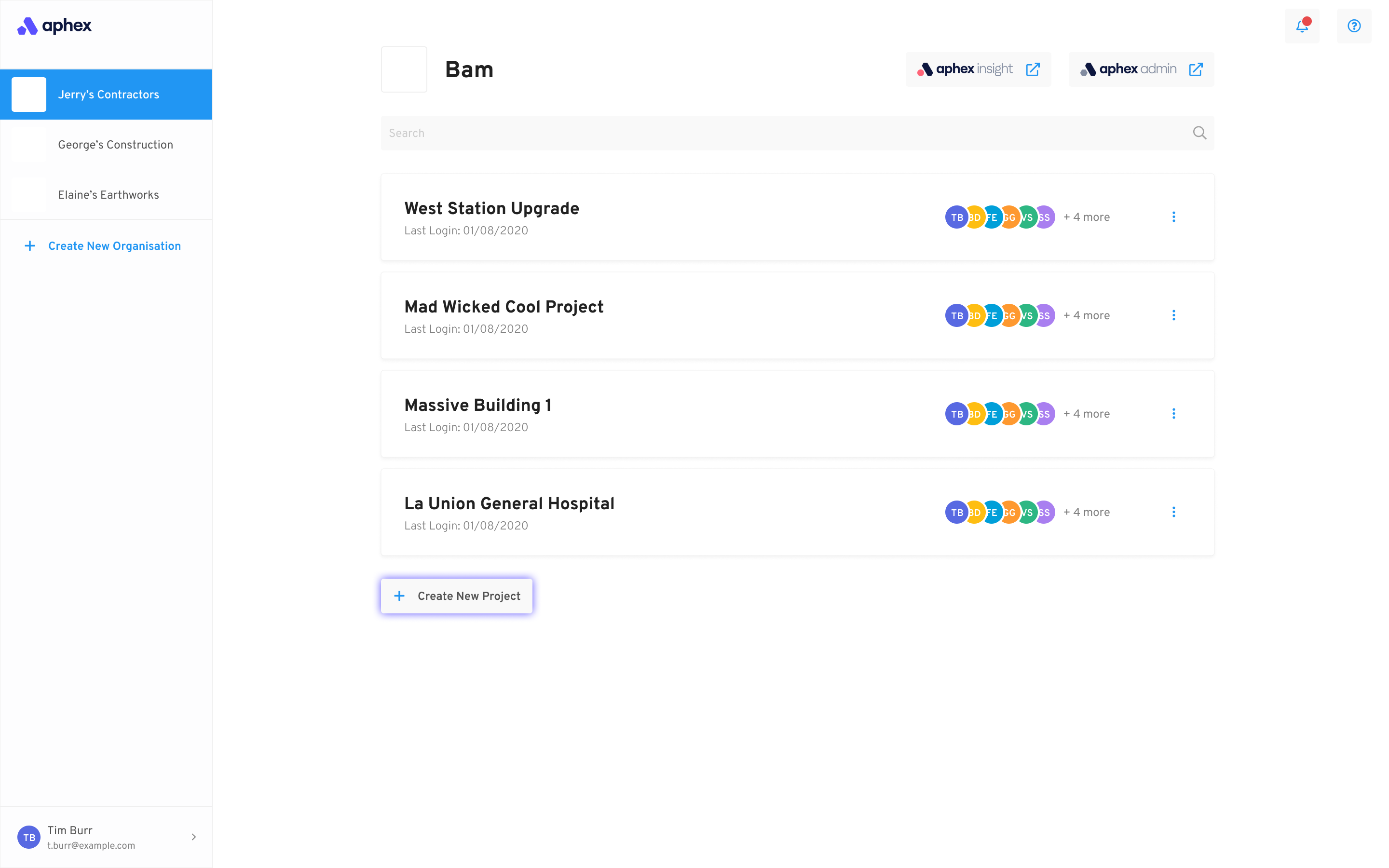 From the Aphex Admin application, Organisation Administrators can keep control of all Projects within their Organisation by creating, archiving, editing or deleting.
Transferring Projects
Projects can also be transferred between Organisations in order to manage the billing ownership or simply to correct potential mistakes!
Organisation Administrators can trigger a project transfer with the following conditions;
The initiator must be an Organisation Admin on both the source and destination Organisation
The transfer must be initiated from the destination Organisation
A project transfer can be scheduled from the projects page of Aphex Admin.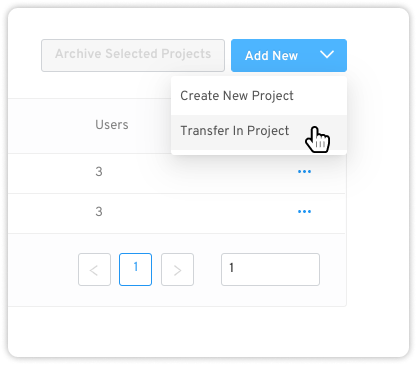 By default, project transfers will be queued to occur overnight on the same day as they are scheduled. Please contact us at hello@aphex.co if you need changes to this process.
Transferred projects will copy all users, resources and delay reasons into the destination Organisation.
Archiving and Restoring Projects
Organisation Administrators can archive and restore projects to manage access, preserve data and control integrity. Archived projects are not deleted but will be invisible to all Members.
Shared plans and Insight analysis will still exist and projects Members will remain Organisation Members.
To archive a Project, select 'Projects' from Aphex Admin and click on the overflow menu (aka three dots).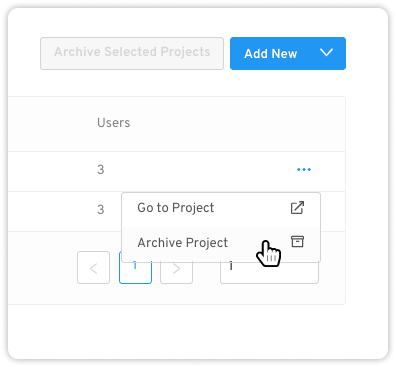 You can view Archived projects in the Archived Tab of your Organisation's Projects. Archived projects can be Restored in the same way it was Archived.
Deleting a Project
Archived projects can also be deleted. Again, this action is restricted to an Organisation Administrator.
Deleting a project will destroy all data, tasks, drawings and assets it owns in a very permanent way.
To delete a project, find it in the Archived tab and select 'Delete'.