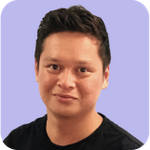 Updated by George Britten
Assigning Resources to tasks in your plan drives a better understanding of risk and opportunity across your project and assigning Subcontractors to tasks in your plan ensures performance can be attributed to the teams out on-site delivering the work.
You can access Project Resources using your Left-hand App Menu.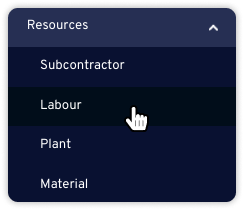 Project Admins can configure Resources at a project-level. All Aphex Planner projects contain a default list of Labour, Plant and Material Resources, these can easily be edited and archived.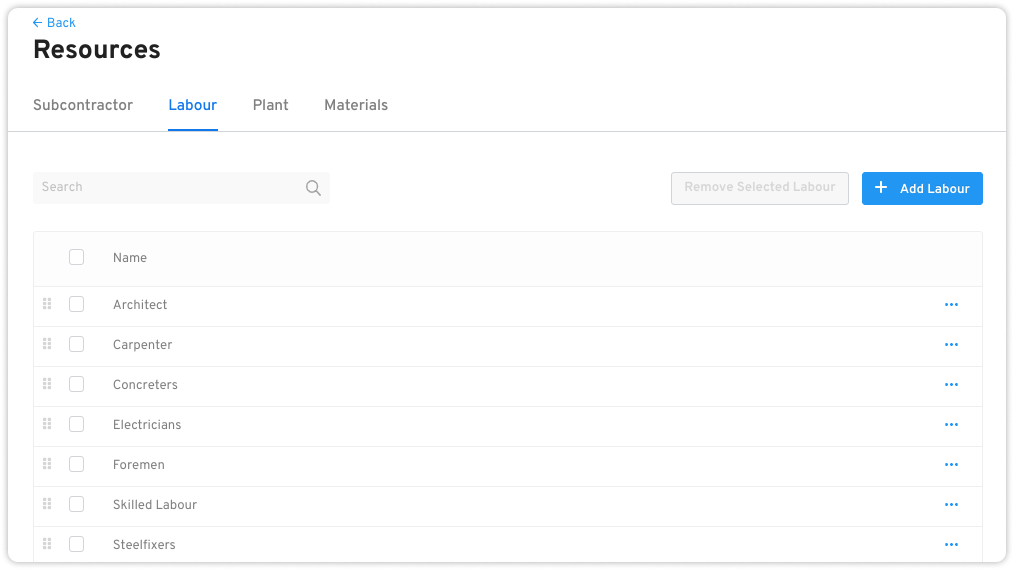 Subcontractors can also be added, edited and archived from the Subcontractors page. The colour that you assign to Subcontractors determines the colour of Task Bars and Work Areas when Resources Overlay is applied.