Billing and Subscriptions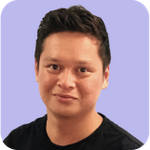 Updated by George Britten
An Organisation's data and access to Aphex Apps is directly impacted by the Pricing Plan an Organisation subscribes to. Aphex has three simple pricing plans designed to suit any team, find out more here.
Your Organisation's Subscription and Billing Details
Organisation Admins can view an Organisation's Subscription from the Subscription Section of Organisation Info, accessible from your Organisation's Admin Console.
Organisations on a Starter Plan can upgrade themselves to Aphex Professional for a 1 week trial. All other upgrades can be arranged through our awesome Customer Success team!
Similarly, your Organisation's Billing details will be entered by our team when your Subscription is changed. If you wish to make changes to your Billing Details (inc. adding or removing billing and invoice contacts) please just contact us at hello@aphex.co.
Invoices
Organisation Admins can access an Organisation's Invoices from the Invoices Section of an Organisation's Admin Console.
All Invoices can be viewed and downloaded in a PDF. A project breakdown can also be downloaded via CSV to assist with internal cost allocation.
If you do have any Invoice or Billing questions please don't hesistate to contact us.