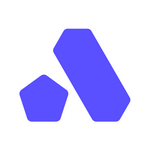 Updated by Aphex Product Team
Effective date 26th Feb 2021
Introduction
Aphex is a data processor and engages certain onward subprocessors that may process customer or personal data submitted to our services by the controller. These subprocessors are listed below, with a description of the service. This list may be updated by us from time to time.
Subprocessor List
Subprocessor

Scope

Intercom

Messenger - In app support and messaging. 

Outbound – Email and messaging services

Google

Firebase, Firestore, Google Cloud - Cloud Infrastructure

Google Analytics – Performance and user analytics

Google Workspace – Business services

Segment

Cloud based Analytics data management.

Hubspot

Cloud based CRM and Support management

Sendgrid

Cloud based Email notification services

Mixpanel

Cloud based analytics platform

Slack

Cloud based Communication Services

Xero

Cloud based Accounting and financial services

Chargebee

Cloud based Subscription management service

Atlassian

Cloud based Support and Development management service

Airtable

Cloud based database tool used in onboarding of new teams.

Logrocket

Cloud based issue tracking and logging of user experience in browser.