Getting Started for Delivery Teams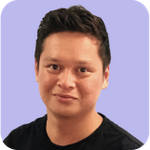 Updated by George Britten
So you've been invited to join your team on Aphex... Or maybe you're the first to discover Aphex (go you!). Either way you're probably wondering: What is it? What's in it for me? How do I get going?
In this article we'll cover how to get started with some simple workflows on Aphex for Delivery Teams, and how these can add value to you and your project: Building Plans and Making Plans Ready... we'll also cover how Aphex helps automatically captures performance data! 🚀
Building Plans
Key Takeaways:
Every plan has to start somewhere, and on Aphex it all starts with Your Workspace. This is your part of the plan, work that you own. Every task on Aphex has a single owner, driving accountability of work in the plan.
As a collaborative tool, you're of course not alone! Create a team to see work owned by other users on the project, you can also view the full project plan.
You can view work in different structures, there are two structures on Aphex; the Work Breakdown Structure, that single project structure from the master schedule or Packages, a custom way for you to group work that makes sense to you - like work packages!
Creating tasks is as simple as clicking a button! For projects that import work from their master schedule, you'll be notified when work has been imported and assigned to you. These tasks can be found in your Backlog, ready for you to assign a package and bring into the Gantt.
Readying Plans
Key Takeaways:
Everyone who owns work on Aphex is responsible for Readying their Plan to let the project know when their work has been reviewed, updated and any issues have been addressed.
Before marking your plan as Ready, Aphex helps review your plan for issues, so you know exactly what needs action.
Missing Information in your plan is easy to work through, highlighted to you in your Missing Data Panel.
Physical Clashes are highlighted in your Clashes Panel and if your work is clashing with a colleague's it can easily be viewed and worked through with your team on the Clashes page.
Aphex Helps You Capture Performance Data
As your work starts, tasks automatically become committed and work planned is assumed to be achieved until the plan the is updated.
Smart Status is how Aphex helps you and your team capture critical performance data consistently across your project without burdening teams building and updating their plans. Whenever a committed task is shifted or extended, Smart Status prompts teams to record the root-cause of delays against dates of planned work.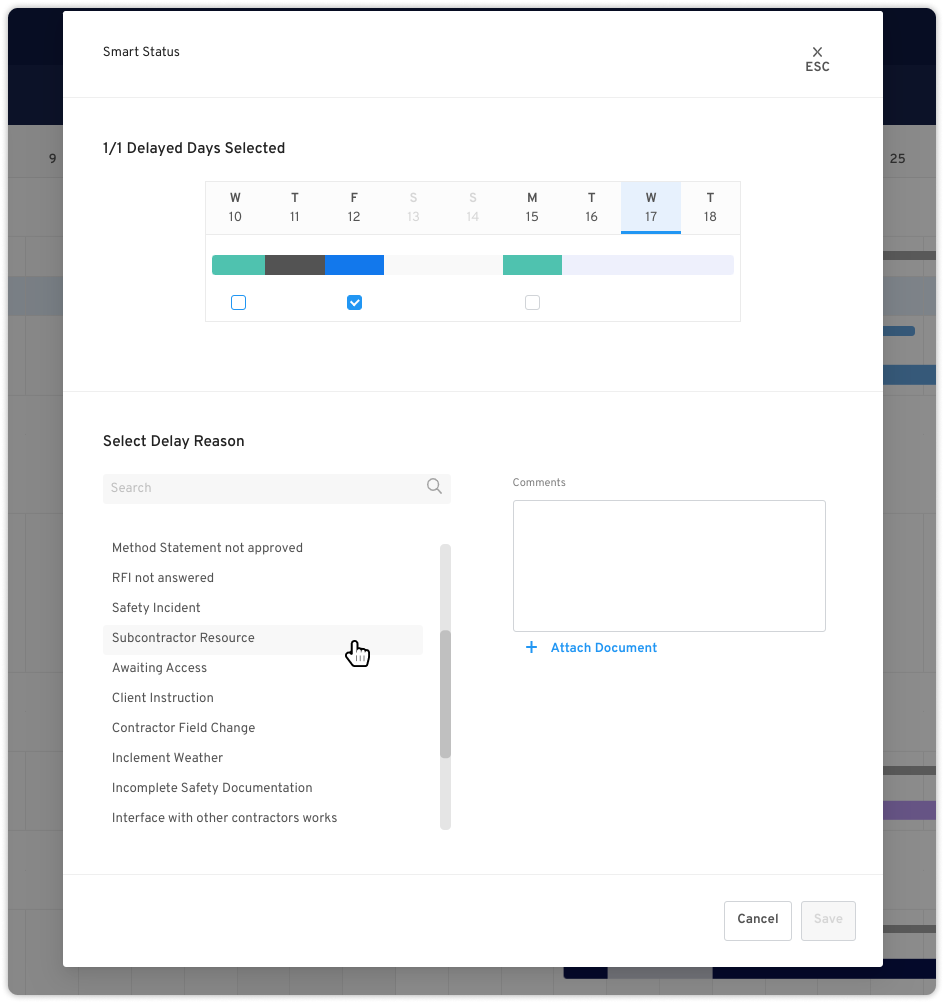 The Status Section of a Task's Inspect Panel is where you can find a record of a task's committed days on your Gantt. You can record a Delay Reason against a committed day to change it's status from Completed to Delayed.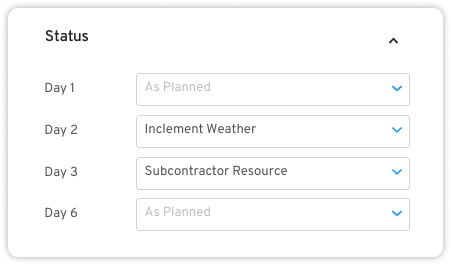 More granular performance data such as daily notes and updates on performance can be recorded as comments in the Comments Section of a task's Inspect Panel.