Your Work and Ownership of Work and Your Backlog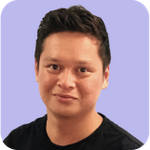 Updated by George Britten
Every task is owned by a single member of the team driving accountability of the plan and control of permissions across the project. Work can only be edited by the task's Owner, their Manager, Delegates and Project Admins.
Your Workspace
You can quickly navigate to Your Work using the Team selection in the top-right of your plan.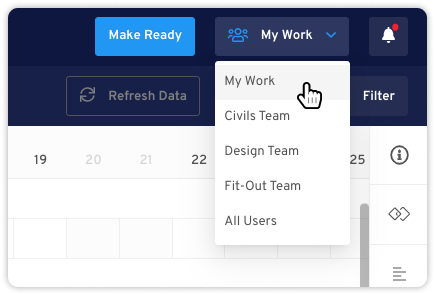 Assigning Ownership of Work
Anyone that owns work can reassign ownership of their work using the Owner Column. An owner's Manager, Delegates and any Project Admins can also reassign ownership of work in the plan.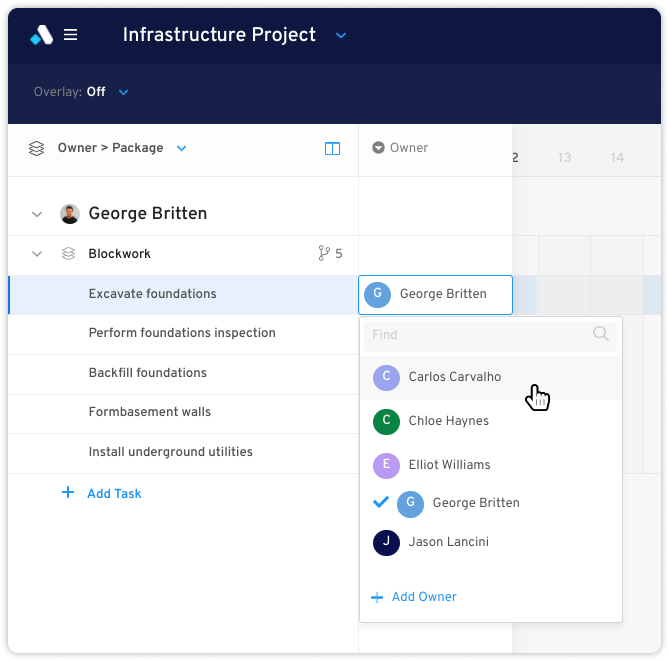 Your Backlog
If your project is importing data from your master schedule, you will be notified when work has been imported and assigned to you.

You can find this work in your Backlog that can be accessed from Project Data, in the Data section of your Left-Hand Navigation Menu.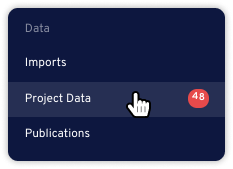 You can also navigate to your Backlog from your Project Drop-down Menu.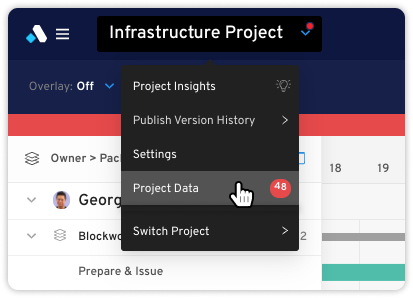 In your Backlog you'll find a table of tasks that have been imported and assigned to you, ready to review and add to your plan.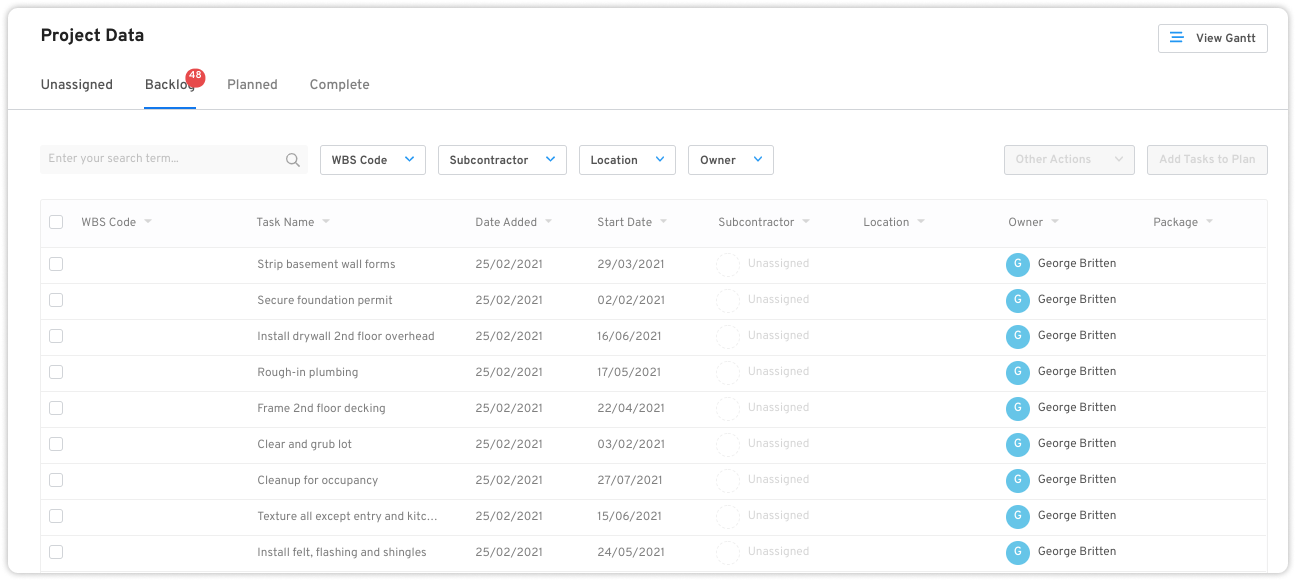 Work needs to be assigned to a Package before it can be added to your plan and viewed on the Gantt.