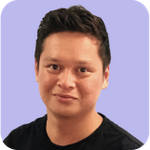 Updated by George Britten
So, you've just found the future of construction planning! But, setting up software and getting an entire team onboard can sound like a whole bunch of... fun 🙅‍♂️
Good news is we have solved this problem hundreds of times before! While we can't suddenly make old Steve the Supervisor a software wizz, we can help get a project setup, trained and deployed in literally a few hours.
Lets get started in this guide to setting up your first project!
But before we do... a reminder that you are not on your own. We provide a full onboarding service to new teams regardless of whether you are using our free or paid services 👏
Jump onto easy street here
Step 1: Starting Up
This step is a little bit of a "here are things we prepared earlier" but its important that we are all starting from the same place!
So before we go too far, now would be a good time to check that you have done the following;
Created your account and enrolled
Are currently in that project with excited hands ready to go!
Step 2: Setting the Project Routine
At Aphex, we believe strongly that plans shouldn't get made to be put away in a folder or lost under the seat of the car. Plans are living things that guide the project team to the right path. That's why a strong routine that gets the whole team in sync is so important.
Setting a routine in Aphex will govern how everyone on the project works together 😅
Lets go ahead and create our project routine
Step 3: Creating Project Assets
Now that our routine is set and we have decided what our "required fields" are for the project we can prepare the assets that our team will need to successfully plan and collaborate.
Typically a project will create assets for all the required fields as a minimum and optionally some others that they find useful.
Step 4: Add Your Team
We have a project that's ready - just add people, right? Well, basically. To make things easier, we also can help onboard and train them for you 🏖
Lets start by adding our team and setting their roles.
Now all new users will be taken through our onboarding steps and added into your project! Nice one.
If the team need any more assistance, help, training or guidance - then remember, we are part of your team and are here to provide support whenever you need.
Check out the support and training options for you and your team here.
Step 5: Ready, Set, Go!
Your project is ready and your team are onboard - now its time to kick start the system with an team wide email, an all hands meeting or just a very loud trumpet 🎺
Once they are up and running, you can sit back and watch the plans come together.