Organisation Asset Management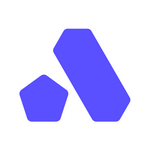 Updated by Aphex Product Team
Organisation Asset Management is available for all Enterprise customers.
Large teams and Organisations using Aphex across many projects generate data. A lot of data. Sometimes, it is useful to categorise and simplify this data when it is analysed at scale in order to understand clear and meaningful outcomes for companies. Aphex's Organisation Asset Management provides tools for Organisation Admins to group and organisation the assets that are used and created across their projects.
Wondering what Assets are? Check out Project Assets
What Assets Can be Managed by an Organisation?
Assets are categorised to two basic buckets, those that are owned and managed only by Projects and those that are shared across an Organisation.
Organisation Controlled Assets
Subcontractor
Labour
Plant
Material
Users
Delay Reasons
Project Controlled Assets
WBS
Package
Team
Location
Calendar
Managing Organisation Assets
Regardless of an Organisation's Plan, Assets it owns are made available to its Projects for use in order to drive consistency. In other words, if an Organisation has a Subcontractor named Bill's Bricklaying, its Projects will be prompted to use this asset prior to creating Billy's Bricklaying Ltd.
In addition, Organisations on the Enterprise Plan, can choose to;
Merge assets of the same type in order to reduce data variance
Update the set of default assets created for each new project
These controls will impact these assets on all active Projects, Aphex Insight and the Aphex Data API.