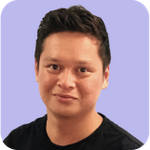 Updated by George Britten
In Aphex, we publish our plans on a weekly basis. And when we say publish... think submission. (Remember those old pesky spreadsheets PDF's!?).
Published plans are a read only, segregated record of the official lookahead which can be shared with the wider team, supply chain, clients & stakeholders. Each published version is stored away and is easily accessible.
Tracking Progress of the Next Scheduled Publication
You'll find the publications page in the sidebar. At the top of the publications page you can view and navigate to your projects Next Scheduled Publication.
Here you can track the status of the team's individual plans, understanding whose plan is ready, and whether there are any outstanding clashes or missing fields.

Publishing the Project Plan
Once you're happy with the status of the teams individual plans, a Project Admin can publish the project plan.
Promising Tasks
When publishing the plan, you have the option to promise (or commit!) upcoming tasks. This means that all tasks up to the promise date are locked into place.
If the team shift the start or end date of promised tasks, Smart Status will be triggered, ensuring that you capture performance information.
The default promise task date is set to the next publication date... as it makes sense to align it with your reporting cycle. (We don't recommend promising any further into the future!)

If you need to clear promised tasks (we all make mistakes), you can do so on the top right hand side of the publication page. See below.