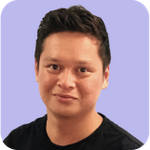 Updated by George Britten
Every project has teams... Civil's, Fit-Out, Design, Earthworks, Area West... the list goes on.
On Aphex, Teams can be created allowing you to fast-track your view to a particular set of activity owners.
Creating and Editing Teams
You can access your Project's Teams by navigating to Users and Teams in the sidebar.
Here you can view, edit or create new Teams. Only the Team's owner or a Project Admin can edit a Team.

Viewing Teams
You can view work owned by a Team using the Team selection in the top-right of your plan. You'll also have the options to view 'My Work and 'All Users'.