Organisation Users and Roles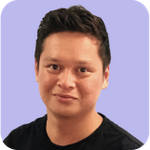 Updated by George Britten
Rights to view or edit data across an Aphex organisation are governed by each user's role. All users have an Organisation Role which is independent and superior to any of their Project Roles.
Organisation Roles
The roles available to users are;
Role

Permission

Member

Members have access to view an organisation and can be added as users on any of the organisation's projects.
Members will only see the projects that they have been added to.
Members have no specific organisational rights and cannot view the Admin or Insight apps.

Analyst

In addition to the rights of a Member, Analysts have access to the Insight app. Within this app, they can analyse data from across all projects in the organisation and generate shared reports.

Administrator

In addition to the rights of an Analyst, Administrators have access to the Admin app. Here, they can create, edit, archive and delete any project or organisational data such as projects, users and assets.

Owner

Each Organisation has a single Owner. The Owner has all the rights of an Administrator as well as control over billing and payment.
By default, the owner will receive any invoices however, additional billing contacts (such as an accounts department) can be added.
Managing Organisation Users
Adding Users
Users can be added to an organisation by either an Organisation Administrator (see steps below for Updating Users) or by any Organisation Member by adding users to a project (see Adding Users to a Project)
Updating Users
Organisation Administrators can manage users across their organisation from the Aphex Admin application. Here, the project access and roles can be adjusted, users can be archived or deleted.
Open the Aphex Admin application
Open the Users page

Select the overflow menu (three dots) on a user's row and Select 'Edit'
From the Edit User modal, change a user's Organisation Role or project membership

From the Users page, other actions such as Archiving and Deleting can also be taken.
Archiving Users
Archiving a user removes them from all projects they are on in the organisation. As with removing a project user, all data assigned to that user will remain in tact, but the user will no longer be an active member or have access.
Deleting Users
Deleting a user will destroy the user's profile and all data that is owned by that user. Once deleted, this data is unrecoverable.
Only archived users can be deleted.