Transparent Billing Policy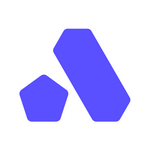 Updated by Aphex Product Team
Effective date 14th Jan 2021
We offer a Transparent Billing Policy because we believe that too much software in construction is priced behind closed doors AND that you should only pay for users that plan or collaborate in Aphex, not those that simply receive your plans.
Summary
On the day that you upgrade to a paid subscription, you'll only be charged for active users.
Your subscription renewal is billed for active users (i.e. users not archived) and you can manage the active state of all users via Aphex Admin.
Billing calculations reflect only users that plan or collaborate around the live plans (i.e. user types Org Owner, Org Admin, Org Analyst or Org Member are billable – Guests that view shared plans or reports are not charged).
Billing Entity
An Organisation is a billing entity and is only billed once for each active User. Specifically, a user can be active on many projects within the organisation with no impact to billing. 
If a company is using multiple Organisations, Users will be billed each period they are active in each Organisation.
Add new members to a paid Organisation
If you're on a paid subscription and add new users partway through the billing cycle, we'll only charge for the time used. We'll keep track of this for you and bill you once per month.
If you pay annually, we'll calculate the pro rata cost for the rest of the year and bill you at the end of the month for any new users added.